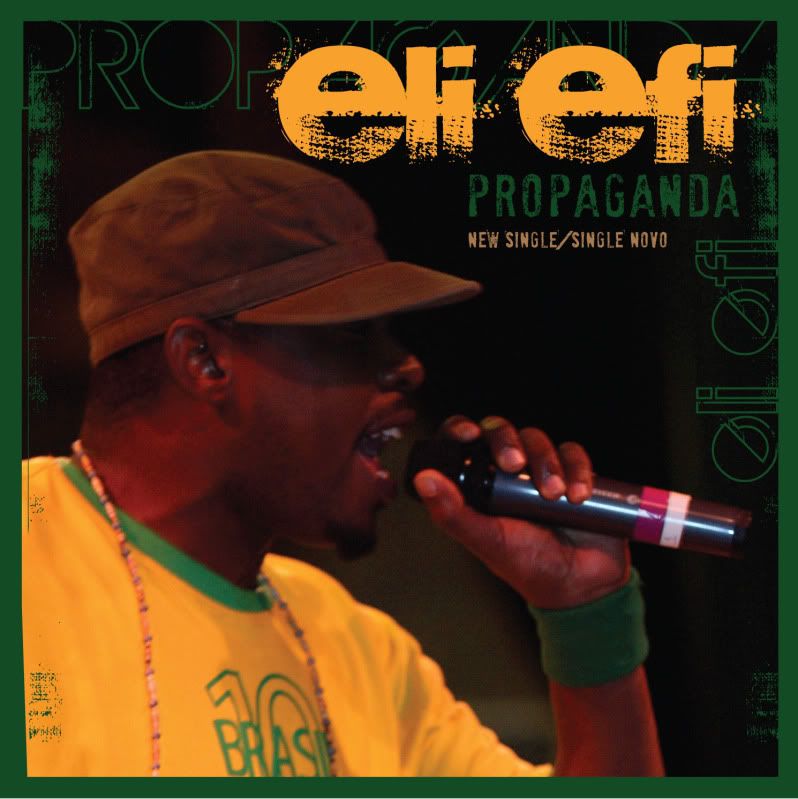 É com enorme prazer que compartilhou esse meu novo single "Propaganda" com voces. O album estará nas ruas em Novembro 2009. Abraços, Eli Efi
It's with great pleasure that I share my new single "Propaganda" with all of you. Enjoy! New album will be in stores in November 2009.
Spread the Word! Tell Your Peoples!
PROPAGANDA (Single) - Eli Efi